A tough one to call because EPs can be held aloft on the basis of one or two good tracks, but when it came to the final placement, the top two were engaged in a battle close to death. I listened to EPs more than any other type of release this year and it was difficult to keep this down to 20 tracks. But these are my favourites…click the band names to hear the streams, and try something new. Seal of approval on every one.
20. Fly To Me – Sfumato
19. Button – Dott
18. Plots of the Patriarchs - The Holy Sparks
17. Islands – Sleep Thieves
16. EP - MMOTHS
15. Best Boy - Monto
14. Below The Sea - Niamh De Barra
13. Shapes In The Sky - SertOne
12. Lar Kaye – Lar Kaye
11. The Divil Wears Prada - Bridges of Madison County
10. Gentleboy – Gentleboy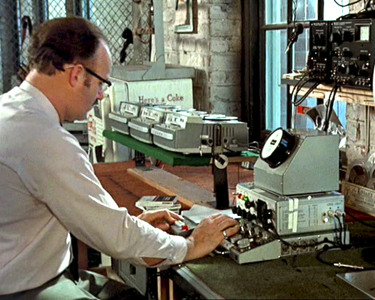 This stayed with me all year. I wasn't sure where Gentleboy's Paul Maguire was coming from at first, because it's not pure enough to be pop and similarly, doesn't lace itself straight into electronica. The balance lies somewhere in between, intent but not too serious.
Top track :: Eat My Heart
9. Hark! Crippling Sadness – Ickis Mirolo


The progress of Rob Mirolo was a highlight of the year when it all came together around autumn.  The Hark! Crippling Sadness EP title seems like a dejected poem in post-dubstep, and there are emotions in melodies, for the most part spared the weight of words. Collaboration is a big part of this release with guest vocals from Margie Lewis, while Ross Chaney's live drums on Ear Geography.. is a double-take centrepiece.
Top track :: Ourselves By The Sea (ft. Margie Lewis)
8. Black Banana - Moutpiece


Four years on from the ace Moutpiece LP these Dublin punks returned to the scene in 2012, bringing with them something far tastier than the gross remnants of a neglected fruit bowl. Punk has to be one of the most butchered of all genres but these guys are so well aware of what they're doing, any one of these tracks could have borne the title.
Top track :: Back In Time
7. The Thinker and The Prover – mynameisjOhn


A solid contender for a few years now, in hip hop time-scales mynameisjOhn took his sweet time to get this EP to us but patience was amply rewarded. Instrumental for the most part with some exceptions, though flowing and systematic, it leans far more towards electronica's wide, gathering arcs than conventional, repetitive beats, and twists into myriad forms, fraught terseness to chilled-out grooves.
Top track :: She Always Lets Me Leave
6. Way Harsh – Ginola


For a band who excel live, Ginola unfortunately don't play often, so I latched on hard to this EP on its release over the summer because I finally had a chance to flesh out the remnants of songs I'd only heard fleetingly at gigs. When life, or more accurately, the music scene pisses me off, I play this. Cathartic noise punk sans vitriol, there's something satisfying about its heartbleach tunes that sting on the way down before pulling all the badness out.
Top track :: The Other 96%
5. France 98 – Girl Band


One that took me by surprise – it shouldn't have, I knew GB were good – France 98 is my favourite release this year in terms of a band pursuing and perfecting a 'sound' to set them apart from everyone else. There are countless examples of bands inspired by the same era but very few I've heard that have had the same success in getting away with it. Girl Band use the raw edge of post-punk as a blade to excise all the fat off their songs and the result is this lean, muscular listen spiked with testosterone which contrasts quite clearly with their name. Though I'm not doing a Top Songs post because I don't have time, they'd rank high at least twice.
Top track :: You're A Dog
4. Fade 2 Forever - Le Galaxie


Two of 2012′s very best songs, Love System and The Nightcaller are housed within the Fade 2 Forever EP, both of which bring a feminine touch to Le Galaxie's electro-spectrum, but they're far from breathy whimsy and instead, belt out with irresistible force. If not for connective tissue, the power of this EP is strong enough to send your legs running down the street in search of a party before the rest of you even realises what's happened.
Top track :: Love System
3. The Sunken Path - Melodica Deathship


I prefer this band on record more than seeing them live, simply because the lyrics are so imaginatively laden with imagery and the music tense, that reality simply doesn't compare to the vivid scenarios I dream up while listening alone. The doomed marine theme continues in The Sunken Path, but there's less emphasis on Exile Eye as the narrator and the sails gust out instead with Deep Burial's heavy production rhythms. There's a female vocal in opener track Standing On The Hill that sets this clearly apart from its predecessor from the get-go, and the eerie-countdown of Thirteen a non-versive stream of icy words that drip deliciously down the spine.
Top track :: Thirteen
2. Street Meat – No Spill Blood


My favourite new band of 2012, and winner of best EP artwork by a mile, the first couple of times I saw No Spill Blood my expectations were rewarded with that inner gush-rush of glee that silently sounds a little like Mia Wallace's godddamn! Three musical strongholds twine in a heavy haze; Matt Hedigan's vocals bellow out above the thump of his bass with snappy percussive interjections from Lar Kaye on drums, and Ruadhan O'Meara's space rock synths are the glue that binds them together into serious cohesion.This EP is so well-constructed, running the gamut of heft that progresses to a glorious finale in New Tricks.
Top track :: Junior
1. Orson Welles EP – Flying Buttresses


This EP was never gonna be a standard release, starting out at 14 tracks for free download before flexing up with an added 10 more when it was upped to Bandcamp, which for €5 includes remixes and instrumentals. With primo DJ Deviant on the decks and the mic in Sebi C's hand, it treads hard in deep waters. At 27 minutes on the standard version, some of these are irritatingly short but there's a heap of variety to maintain the tracks' separate individuality as it all passes quickly, from avant (advanced?) garde beats to minimal accompaniment, wack-as-wtf cuts and vintage boom bap. We've heard Irish accents rapping this year and Sebi C adds to the spectrum in this respect with his own colourful tones that catch the ear, but it's flow where the excellence lies, always with some dash of indiscernible emotion. Choppy or drawn out, skimming unpredictably, his delivery caught me on the hop a good few times. Definitely one for hip hop fans, even those who think they've heard it all.
Top track: God Laws
And that's the best of 2012 from me. I hope you enjoyed what I shared. Thanks to everyone who visted and listened, thanks to the bands for sending me their releases and playing excellent shows. Keep that standard high guys, you're doing us all proud.
Happy Christmas everyone, slow down, be safe, stay cool x