Irish bands and artists continue to thrive on the global musical stage.
Whilst some of those listed here may have been musicians for a long time, their careers now have the potential to be on the cusp of something much bigger than before. Here are 10 of the best of Ireland:
---
His songs have folky structures, built on guitar or piano, but also use the dynamics of electronic dance music, with drumbeats in double time and choruses that exploded into his howl. The London-based Dubliner's style is best heard on songs like Moments Passed and After Rain, which has been streamed more than 30 million times on Spotify.
He may be Ireland's answer to Ed Sheeran, but Dermot Kennedy is becoming very well known. Considered one of the stars of the South by Southwest Music festival in May 2018, this Irish songwriter has a grainy, melancholy voice that can crest with a howling rasp.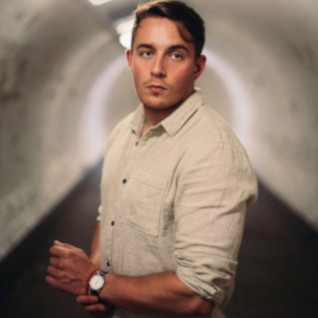 ---
Karl Mangan
Mango (Karl Mangan) is the ginger, bespectacled rapper from the Finglas, on the northside of Dublin who is being called 'the voice of a lost generation'.
His grime-flavoured sound has been brought to the masses thanks to his energetic and passionate live performances and his unique take on Irish life. His collaborations with MathMan (Adam Fogarty), with whom he was in The Animators for four years have been life-changing for Mango's music, and even personally; who he is has enhanced who Mango is as an artist, which can be heard on their EP Wheel Up, which suggests there is more to come.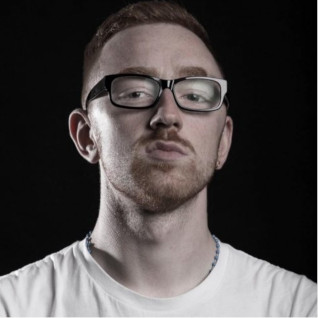 ---
Dublin musician Ailbhe Reddy is a singer-songwriter has a voice that you remember. Her first single, Flesh & Blood received excellent reviews and featured as Song of the day on the UK blog Folk Radio UK. She has been well received at gigs including Electric Picnic and Body & Soul. Her debut EP Hollowed out Sea, has been streamed more than two million times on Spotify, with the first single Distrust leading to Ailbhe being named as Artist of the Week in The Irish Times. In 2017 she played at all the major Irish festivals and abroad in Paris Music Week, Glastonbury, Latitude and others, and is tipped for a major international breakthrough in 2018.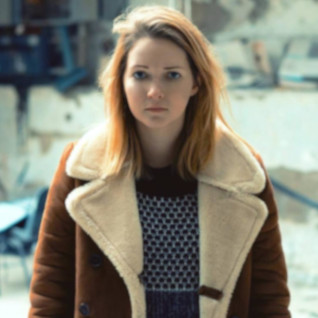 ---
Keenan has matured into a songwriter capable of crafting rich, evocative stories with his tough yet melodious voice. His Cobwebs EP is influenced by poets and writers, citing Shane McGowan as the greatest poet to come out of Ireland since Yeats. Moving to Liverpool, he got hooked on the Merseybeat and got his education and life-lessons working in a bar.
The other main influence is fellow Dundalk musician Jinx Lennon. Like Lennon, Keenan's live shows exude a force all of their own. The 24-year-old Keenan has already worked with producer John Reynolds and great things are expected.
---
DJ and producer John Gibbons has been making music for several years, influenced by Irish acts such as Soundcrowd, Mark Kavanagh, Mr. Spring and many others. He has rebooted and released three of his favourite tracks from childhood for a modern audience.
These were Charles & Eddie's Would I Lie To You, 'PYT (Pretty Young Thing) by Michael Jackson, and Inner Circle's classic, Sweat, all hugely successful. 2018 sees Gibbons play festivals in the UK, Norway, Austria and Ireland and stadium shows alongside The Chainsmokers, Rita Ora, Picture This, Kendrick Lamar, Massive Attack and N.E.R.D.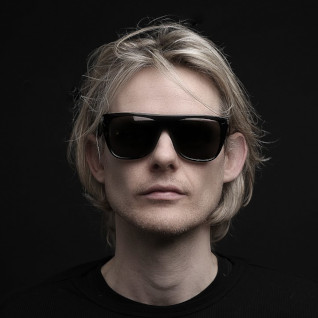 ---
Currently working on her debut album, Dublin-born Sorcha Richardson is a singer-songwriter with a smoky, deadpan alto voice who writes highly narrative songs. She moved to Brooklyn, New York and the age of 21 and has since released a number of records including the 2016 Ruin Your Night with around four million streams on Spotify. Her move from indy-folk to pop-dance has made her more visible in the US. If she sustain the momentum that has been building in recent years, great things can happen.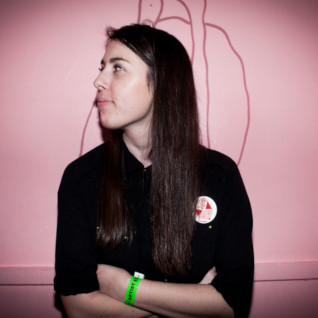 ---
From Derry in Northern Ireland, Touts (meaning to betray a confidence or be a police informater) debut single Sold Out is a sound of rage-infused guitars and furious drumming. With many influences, the music is fresh and vital in an era where there is much to be enraged about. The trio have supported Liam Gallagher and Kasabian, with an album in progress.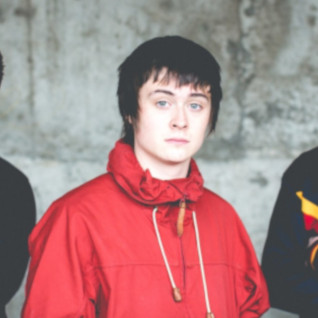 ---
Newly formed electronic duo from Mullingar, Xo Mo released their new single, Sweat, in April 2018. They can be found on the Spotify playlist, The New Éire, next to successful artists like Rejjie Snow and Wyvern Lingo. The festival summer of 2018 saw them play at Body & Soul, and BARE Festival. Their debut single Sweat is a high energy electro-pop track infused with edgy beats and vocals with a Sam Smith type tone.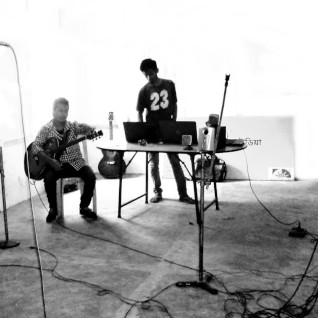 ---
Her songs have reached three million streams on Spotify with her upbeat and catchy hits Troublemaker and What Do You Know having multi-million plays on Spotify and Apple Music.
With a Congolese heritage and a penchant for electronic r'n'b, Dublin singer Soulé is being hailed as one of the leading lights of an emerging scene in Ireland. She performed across three stages at Eletric Picnic in 2017, the same year her debut single Love No More was nominated for Irish Song of the Year at the Choice Music Prize Awards. Soulé is one in a new wave of emerging Irish music with her bass heavy sound and soft – soulful vocals.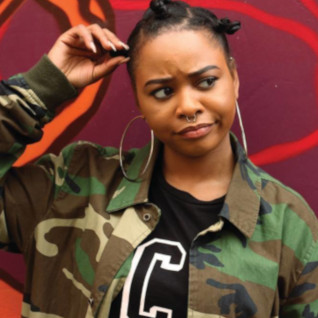 ---
At just 21 years of age, this Galway girl is breaking the music scene in Ireland and abroad with her electro-pop sounds, poetic lyrics and beautiful melodies which blend with electronic sounds. Her single You reached number four in the UK charts and number 17 in the Norwegian charts. Her second single, Halfway, was released in 2017, the same year she had a headline gig in Dublin before playing in festivals in Ireland and the UK.